The Hamilton to Auckland commuter train is tipped to have a new and improved service when it returns to the track in October. Te Huia has been parked up since the country went into Covid-19 Alert Level 4, and has remained unused due to people not being allowed to cross the Waikato/Auckland border.

However, Waikato Regional Council chairman Russ Rimmington is confident service will resume in October with Labour Weekend earmarked as the train's return and normal daily function to continue after that.

Te Huia has $85.8 million of funding from the Government. Local authorities provided $12.2 million for the train which can seat up to 147 people and entered service in April 2021.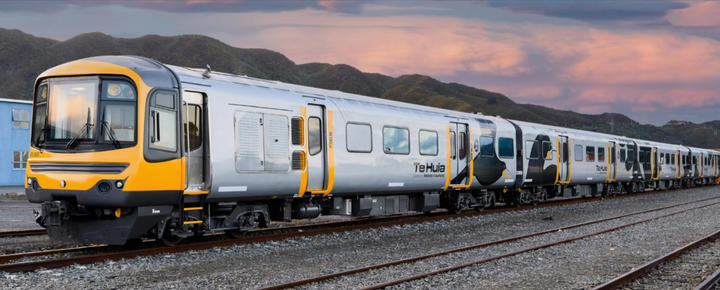 With its impending resumption, Te Huia should be allowed into The Strand in central Auckland, before the latest Covid outbreak the service stopped at Papakura.

There is also a plan for it to stop at Puhinui, so people can then catch a shuttle to nearby Auckland Airport.

Rimmington said they are in negotiation with a number of interested parties like KiwiRail and Auckland Transport on confirming their slot into Auckland.

"I am really excited about the co-operation we are receiving to get into Auckland, it might not be a lot in it for Auckland Council, but I think for the bigger scheme of things and for the future of Te Huia, and future of commuter rail in New Zealand, this is what New Zealand's watching.

"This is the breakthrough that we always planned, and it's coming a little ahead of time, and this will be the turning point of the service and Te Huia, and I am confident that it will be a huge success."

Waikato Regional Council's public transport manager Andrew Wilson said the improvements will be implemented in phases.

"The first being the Covid restart which will be a reconfigured timetable but all services going to and from The Strand, which is a major improvement with current services terminating at Papakura.

"We are very close to access at Puhinui Station, so we expect that will happen in early 2022, it's just pending a ticket installation at that station," Wilson said.

He also hopes that early next year they hope to enable some additional morning and afternoon departures, which will also include weekends.

This article was originally published on 20 September 2021 on Stuff.